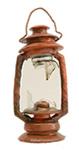 Honourable Chairperson




Ms. Brinda Somaya

Chairperson, Board of Governors School of Planning & Architecture, Vijayawada
Brinda Somaya is an architect and urban conservationist. Upon completion of her Bachelor of Architecture from the Sir J.J. College of Architecture and her Master of Arts from Smith College in Northampton, USA, she started her firm Somaya and Kalappa Consultants in 1978 in Mumbai, India. In 2012, she was the recipient of an Honorary Doctorate from her alma mater, Smith College. In 2014, she was awarded the Indian Institute of Architects – Baburao Mhatre Gold Medal for Lifetime Achievement. In 2017 she has been appointed by Cornell University, U.S.A as the A.D. White Professor-at-Large.

Over four decades, she has merged architecture, conservation and social equity in projects ranging from institutional campuses and rehabilitation of an earthquake-torn village to the restoration of an 18th century Cathedral, showing that progress and history need not be at odds. Her philosophy: "the Architect's role is that of guardian – hers is the conscience of the built and un-built environment."

Brinda Somaya has been actively involved in participating in her country's and city's development through various committees. She was also on the IAWA Board of Advisors (International Archives of Women in Architecture), U.S.A. and Founder Trustee of the HECAR Foundation which has brought out several publications on Heritage and Architecture. She chaired a conference and organized a seminal exhibition on the Work of Women Architects with a focus on South Asia.
Over the years, she has won numerous international and national awards and has been on multiple juries. She has delivered talks as well as presented papers in India and abroad.